Belgium
You are moving to Belgium. Atlas Movers will get you there.
Are you moving to Belgium? This can be a very exciting experience. Atlas International Movers is glad to help you. Thanks to our experience you will be guaranteed that your move will be carefree and perfectly organized. In order to make your international move as smooth as possible, we think along with you so you can focus on your new environment. In the meantime our specialists will deliver your items efficiently and safely to your new address.
At Atlas International Movers, your personal relocations coordinator arranges as many formalities as possible. He thinks along with you and takes responsibility. He is familiar with the practical issues you will face during your move to Belgium, such as insurance. We ensure that we help you as much as possible during your move.
We will inform you in time and help you when necessary, for example with complicated documents and requests. Curious as to what you have to arrange before you leave? Take a look at our checklist for moving. It ensures you that you always start well prepared to your move to Belgium.
Moving to Belgium, what do you have to arrange yourself?
If you're moving to Belgium it will be important to obtain the right visa. The right visa for you depends on the reason you're moving to Belgium, your nationality and how long you intend to stay in Belgium. So where can I find more information about visas in Belgium?
The best place with the most information is the official website for Federal Public Service Foreign Affairs of Belgium. These are the different visas you can obtain for Belgium:
Tourist visits
Visits to family or friends
Cultural or sports manifestations
Business trips
Short traineeships
Transit through the Schengen area
A Belgian visa
Long term visa applications (more than 90 days) or short stay visa applications aiming at a longer stay in Belgium (e.g. marriage in Belgium), are not covered by the representation agreement and must hence be lodged with the relevant Belgian embassy or consulate.
Belgian embassy
You should apply for your visa in person at the Belgian embassy or consulate which is competent for your country of residence. There you will be requested to communicate your travel destination as well as the circumstances of it.
Through the embassy you will also find out whether you'll need a visa for your visit to Belgium. On this website you will find detailed information about the Belgian visa and the Schengen area. On this website you can find the right embassy close to you: contact details Belgian embassies and consulates.
Can I become a Belgian Citizen?
Can I become a Belgian citizen? Yes, there are several ways of acquiring Belgian nationality. You can become a Belgian citizen with all the accompanying rights through either naturalization, marriage, or birth. You must be over 18 and be living in Belgium. If you are an adult, you can acquire Belgian nationality. These are the conditions:
You have to be registered in the population register
staying legally in Belgium for at least 5 years
showing knowledge of one of the national languages
showing social integration and participation in economic life
You will need the required documents:
Birth certificate of the applicant, translated and legalized if necessary
Proof of the conditions listed above
Proof of payment of the registration fee (150 euros at the registration office after verification of the file)
Criminal records disclosure from your country of origin
Valid passport
If applicable:
Marriage certificate with a Belgian partner + his or her nationality certificate
Birth certificate of the child + his or her nationality certificate
For more information on how to become a Belgian national, contact the municipality where you live. That is also where you have to submit your application. You could also take a look at this website, it has very clear information about Belgian citizenship.
You are relocating to Belgium, what's next?
So you're moving to Belgium! Now it's important to make the relocation to Belgium as smooth as possible, that's why Atlas is the perfect partner for your relocation. In addition to moving to Belgium, you will also have to start looking at everything Belgium has to offer.
Why else is moving to Belgium right for you? Well, expats living in this country enjoy many benefits of going to Belgium including a high quality of living, great education, good healthcare, fantastic work-life balance, and decent work benefits from employers.
Belgium is known everywhere as a land of great beers and food, Antwerpen & Brussels. Vibrant cities with old architecture and super friendly people.
These are some of the most beautiful places you should visit whilst staying in Belgium:
Grand Place, Brussels: La Grand Place (also known as De Grote Markt), is rimmed by finely preserved guildhalls and other grand buildings that showcase Belgium's vernacular architecture at its best.
The Canals and Belfry of Bruges: Bruges began on the banks of the river Reie, and as it grew, so did a series of waterways connecting it to the Zwin estuary and the North Sea.
Ghent's Gravensteen and Old Town: This hugely impressive fort was once the grand home of the counts of Flanders, who took their inspiration for castle-building from the bulky castles the Crusaders built in Syria.
Cathedral of Saint Bavo: This majestic cathedral with its high Gothic choir and Romanesque crypt showcases the best of religious architecture in Belgium and is Ghent's most outstanding tourist attraction.
Grand Place (Grote Markt), Antwerp: Right in the core of Antwerp, sits the town's wonderful Grand Place (also known as the Grote Markt), which contains some of Belgium's finest examples of guild house architecture with their typical steeple-roofed shape.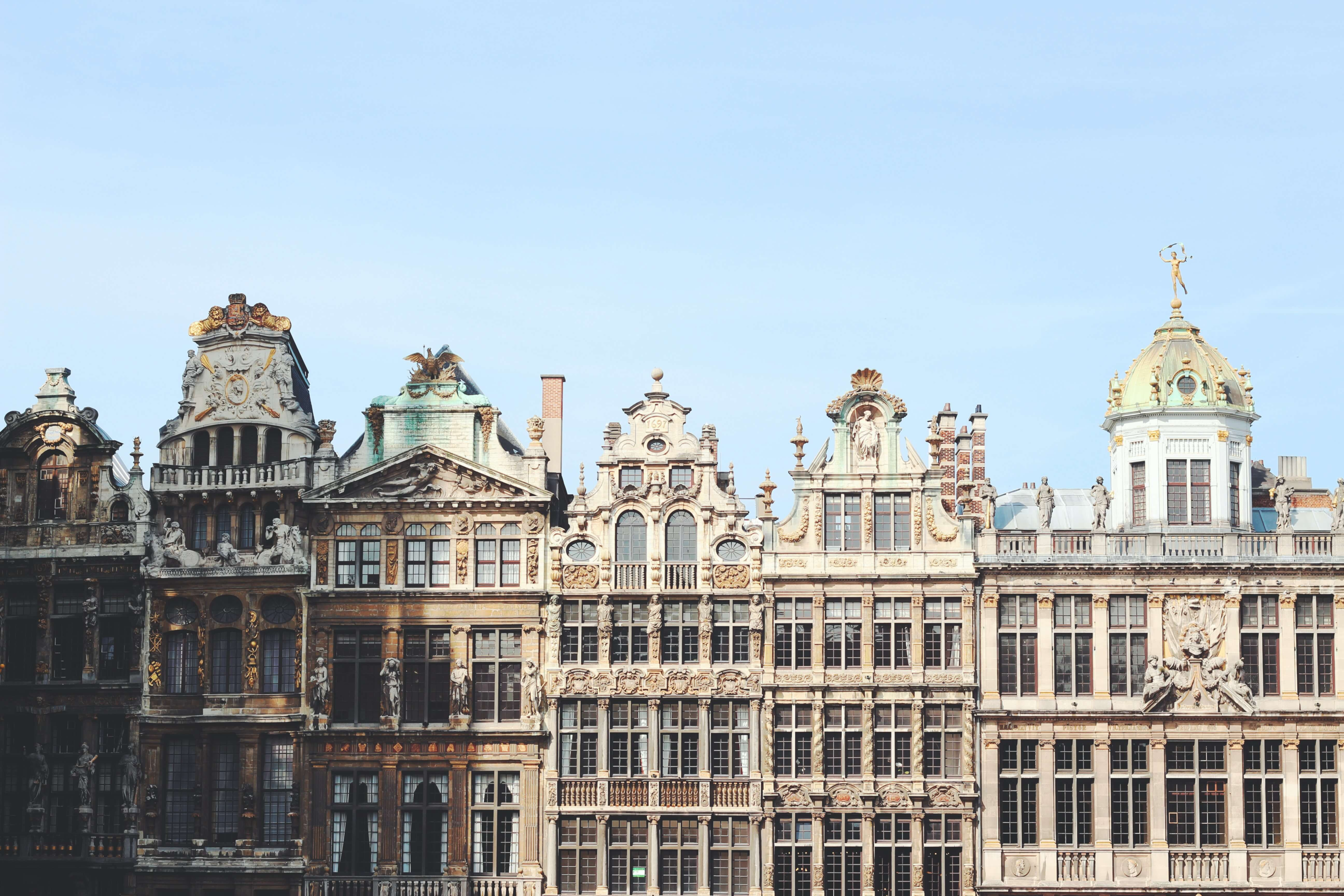 Of course there is so much to see and you don't have to do everything at once. That is the beauty of living in Belgium, there is always something new to discover.
Do you want to know more about the country and all that it has to offer? Have a look at their tourism website! Don't worry the website is also in English!
Living in Belgium
Moving to Belgium is exciting and new. It's a beautiful country with lots to offer. Living in Belgium is easy and the people are outgoing. Belgium is an open country, with very lovely people living in it.
Belgium comprises two primary cultural groups. The Dutch-speaking Flemings live in Flanders, in the north, and make up 55% of the population. So what are the things you should read into, before living in Belgium?
These are some of the things expats found different about living in Belgium. Luckily there are multiple websites dedicated to make living in Belgium easier for expats. If you want more information about Belgian culture and social etiquette, try this website. You'll find loads of useful information about Belgium.
The Belgian lifestyle
Belgians are quite laid back and easy going people. Even though Belgium is a relatively small country, there is quite a difference between the French and Dutch speaking part however. Walloons (French speaking part) are known to be more pragmatic and the Flemish are known to be more idealistic.
People often describe Belgium as the perfect place to experience the so called "Burgundy lifestyle". You can see this in cozy medieval towns like Bruges or Ghent, where you can enjoy a nice hearty meal along with one of the many traditional Belgian craft beers.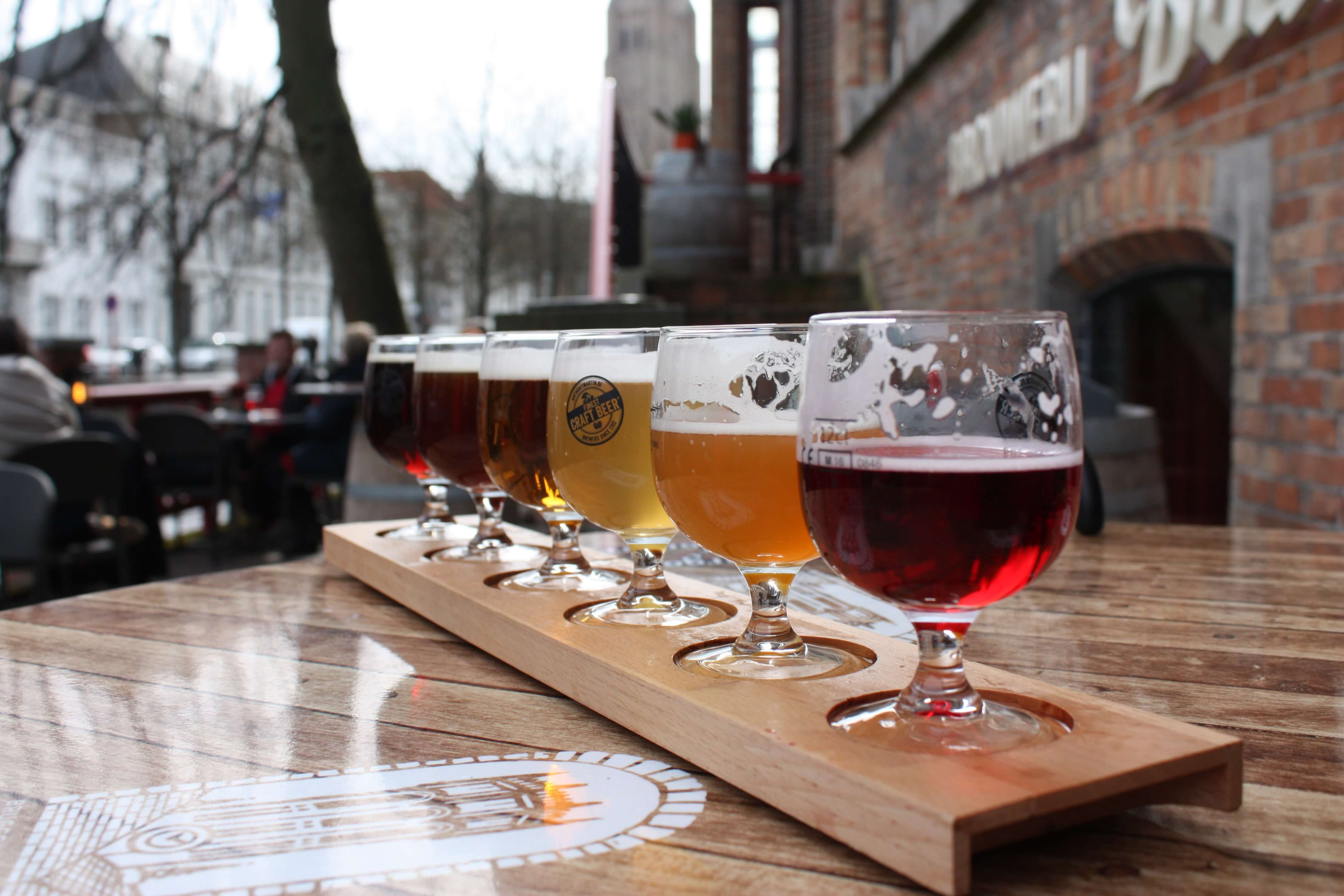 FAQ
Is Belgium in the European Union?
Yes, Belgium is part of the European Union. Even more, Belgium is known as the very center of the European union, as the EU headquarters are located in Brussels. Also, Belgium is part of the European economic area.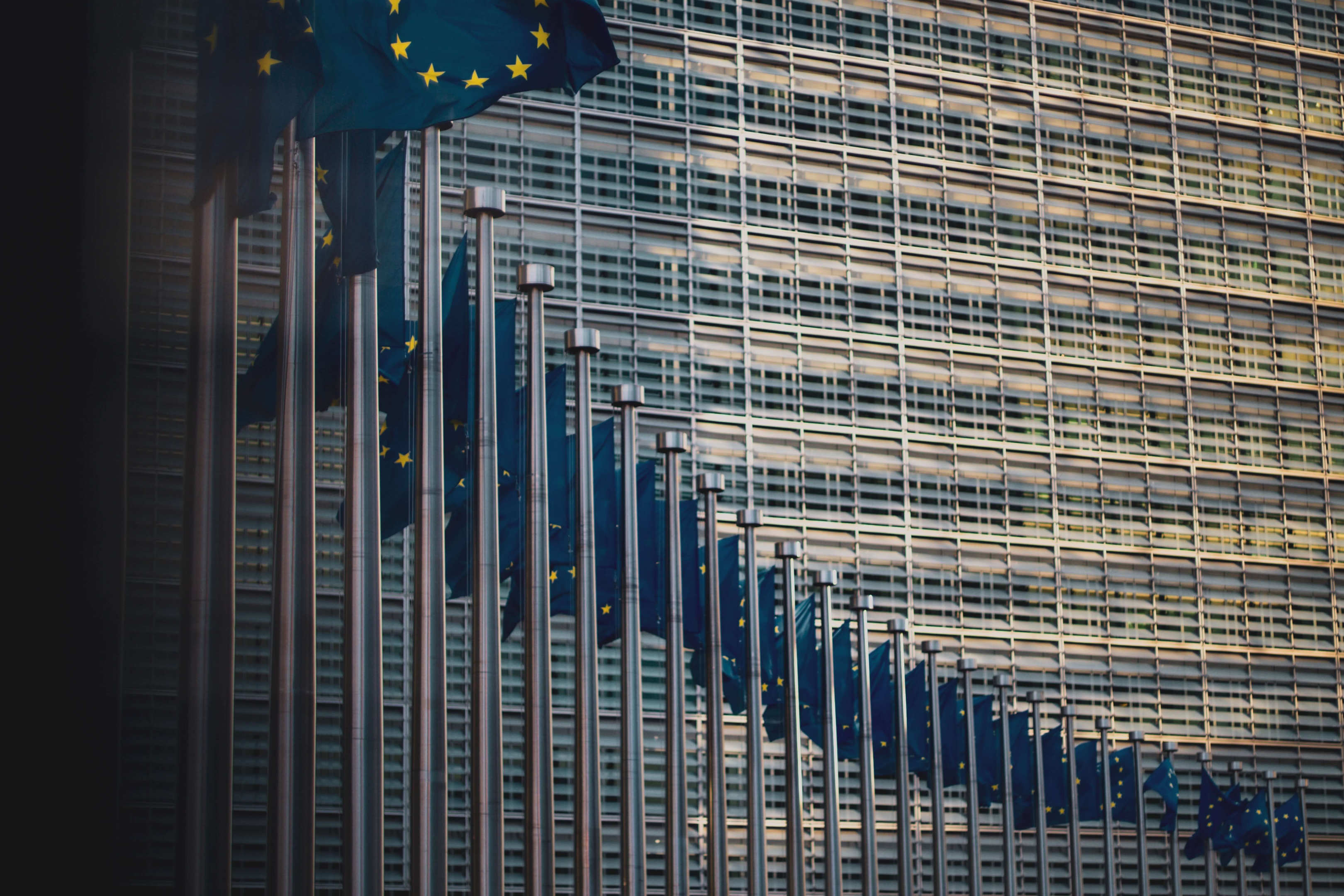 Do I need a Schengen visa for Belgium?
Belgium is part of the Schengen agreement, so you will need a Schengen zone visa in case you are visiting from outside the EU or Schengen area.
Is my European health insurance card valid in Belgium?
Yes, your European health insurance card is valid in Belgium. To see the exact terms for the EHIC, check out the official Belgium website.
Is it worth moving to Belgium?
That depends completely on your likings. Economic and safety wise, Belgium is a safe country and a safe choice to move to. If you are into historical towns and cities, fantastic craft beer, a Burgundy lifestyle and a good sense of humor, then also culture wise it would be worth moving to Belgium!
Is it hard to immigrate to Belgium?
This depends of where you're immigrating from. For people from European countries it would most likely be easier than for people from other countries, outside of the Schengen zone. People from outside of the EU or Schengen will have to apply for an immigrant visa. There are certain visa requirements that you have to meet.

You will need to have a legitimate reason for an immigrant Visa. You can get a work visa (employee visa) for example, but you will have to find a job before coming to the country. Other reasons can be a family reunion or entrepreneurship (self employed visa). It is wise to check the requirements before immigrating to Belgium.

You can enter the application process through the Belgian immigration office.
Can I move to Belgium without a job?
This depends on the type of Visa that you're applying for, and your country of origin. If you're not a European national and you're applying for a work visa, you will need to find a job before coming to Belgium. You cannot work for a Belgian company without getting a work permit.

In case of a family reunion visa, you will not need a job before moving to Belgium.

If you're a European national or coming from a Schengen zone country, you will not need a job before moving to Belgium.
Do I need an international driving permit in Belgium?
If you are a citizen of the European union, you will not need an international driving permit in Belgium. If you come from outside the European union, and your drivers license has the Roman alphabet, you do not need an international driving permit for the first 6 months of your stay. After that period you will need to apply for a Belgian drivers license.

Is your drivers license printed in a non-Roman alphabet? In that case you will need an international driving permit, or an official translation.
Do I need to register with the Municipal authorities?
If you intend to stay in Belgium for a period longer than 3 months, you must report your stay at your municipality within 8 days after your arrival. You must also be registered in the national register. You can only do this after you have an actual registered place to live in a municipality.

You can usually register with the municipal authorities at the local town hall.
What are the official languages in Belgium?
Belgium is a small country, but has three official languages: Dutch (Flemish), French and German. The north part of Belgium speaks mostly Dutch, while the south part speaks primarily French. A very small percentage (a community of 77.000) people speaks German, in a community close to the German border.
Can I live in Belgium without speaking the language?
Generally speaking, most Belgian citizens speak English quite well. However, it would not hurt to practice your language skills and learn at least the basic level of Dutch or French. Especially in the French speaking part people to speak their local language.

If you live in one of the major Belgian cities, you'll have no trouble getting around with just knowing the English language, as there are also many expats living in these cities.
How does the Belgian healthcare system work?
The Belgian healthcare system is accessible to almost everyone and is considered as one of the best healthcare systems in Europe. The healthcare system is divided in a public and private sector and can be accessed through health insurance.

To get health insurance coverage, you must work and live in Belgium. A percentage of your salary will go to a public health insurance fund. The Belgian health insurance covers most of your basic costs when making use of the public healthcare system.

When you make use of services in the private healthcare system, you must get an insurance that covers private healthcare.

There are of course many different regulations and exceptions for accessing the Belgian healthcare system, it would be wise to check out healthybelgium.be for more information.
Relocating to Belgium with your own relocation coordinator
Atlas International Movers guides your relocation from door to door. If you have any questions during the entire process, please contact your personal relocation coordinator. This person can answer all your questions about the move.
This way you can prepare for your life in Belgium without any problems. If you would like storage for your household goods whilst moving to Belgium, this is also possible. Still not sure if we're the right company for you? Check out the reviews our customers wrote, we're very proud of our satisfied clients!
If you want to know more about Atlas International Movers, read more about our moving company here! If you are moving to Belgium and you want to make an appointment with us or one of our partners, please feel free to contact us or view our website!